Brighten
a Friend's Smile
& Your's too!
Limited Time Offer – Free Whitening When You Refer
A Friend Value of $199
Do you enjoy being a patient at U ShineDental? Tell your friends!
Thank you for the confidence you've placed in us. Our practice continues to grow and thrive because of your good word about us to your family, friends, neighbours, and co-workers. Your referral gives them a way to feel confident in their decision to use our dental services.
To thank you for sending us people you care about we have implemented a referral program. In fact, we'll not only reward you, but we'll also reward them!
Read more about how to refer.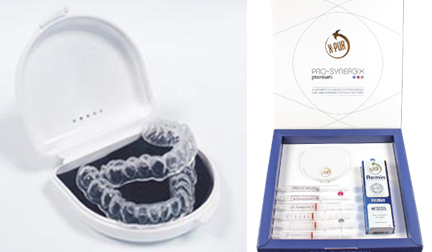 When your referral completes their Initial Visit (Comprehensive Exam, and X-rays), both of you will receive a X-Pur Pro-Synergix Premium Teeth Whitening Kit (Value of $199).
Brighten your teeth 2-4 Shades lighter in 3 weeks in the privacy of your home.
Depending on the shade you want to achieve you may not need to whitening for the whole 3 weeks. Stop at any time once you have reached your desired shade.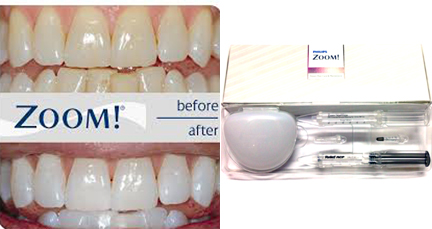 Refer 3 Friends and get a Free Zoom In-Office Professional Whitening + Zoom Take Home Whitening Kit (Value $500)
"Zoom in-office professional tooth whitening treatment makes it possible for you to whiten your teeth to a beautiful, natural shade of white in as little as one hour. Zoom combines a patented whitening solution with a specialized light that helps remove surface stains and yellowing. Because the treatment is performed under professional supervision, the solution and treatment time can customized to suit your specific needs. In addition, you get a take-home kit so you can touch up your smile as needed.
We look forward to caring for you and your family and friends for years to come!
How to refer
To ensure a positive experience, please follow the steps below:
Confirm with your friend/colleague that they are happy for you to pass on their details
Read through the Terms and Conditions (Ts & Cs) to ensure you understand how the referral program works and how it applies to you and the person you are referring
Complete the 'Refer A Friend' details in the form
This will generate an email to the person you are referring, encouraging them to visit our New Patient Reward page. The U Shine Dental Team will also be notified of the referral so that they can contact your friend/colleague to discuss opportunities
If the candidate is successful in the recruitment process and joins U Shine Dental, you and our friend will receive the reward
*Please Note
A 'Referral' is someone who is not an existing patient in our practice.
New patient must complete Initial Visit requirements; comprehensive dental exam. Price of exam is approx $300, depending on number of x-rays needed.
Photos of your teeth are required to gauge initial shade as well as final shade to compare results.
Individual brightening results may vary.
Referred patients must let our staff know who they were referred by in order for you to receive the reward.
One Reward per household referred.
One New Patient Reward per referred household.