Kateryna B. Treatment Summary
by U Shine Dental – Maple-Vaughan | Jun 20, 2019 | 2019, case study | 0 comments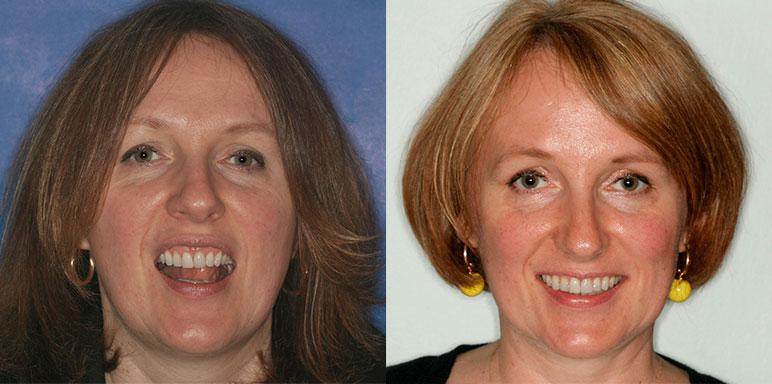 Smile Makeover
Like so many patients we see, Kateryna came to us because she was unhappy with the way her teeth looked. So she agreed to a thorough exam, including photos and models of her teeth, to help determine the best possible treatment options and sequencing.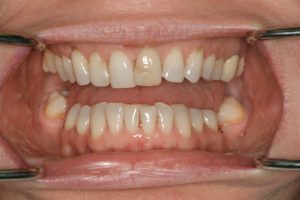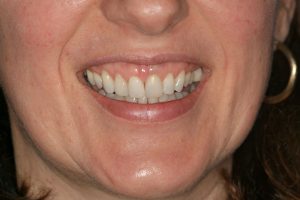 Through discussion and photo review, we were able determine that Kateryna was not happy with some of her discoloured restorations, the alignment of her teeth, and the amount of gum that she showed when she smiled. Kateryna would also want to replace her missing teeth in the future.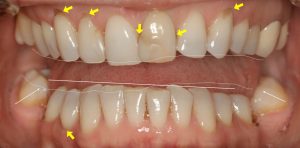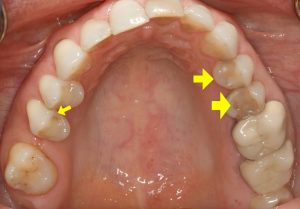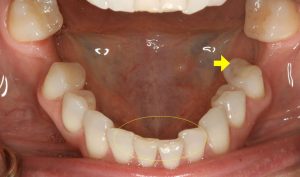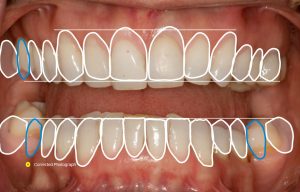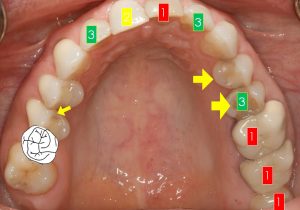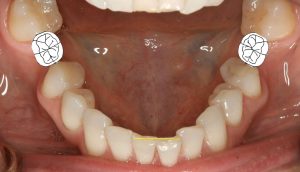 Review your treatment options
After reviewing her treatment options, Kateryna decided that the best approach for her would involve minor restorative work to address her discoloured restorations along with orthodontic treatment to reduce the amount of gum seen during smiling as well as to align her teeth.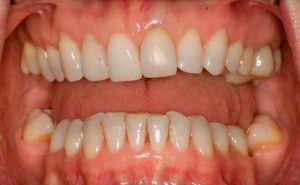 After completing Kateryna's restorative treatment, which made a great initial improvement, she was referred to our orthodontist, Dr. Chen (Vaughan Orthodontics) who use advanced orthodontic techniques that included mini-implant anchors to change the level of Kateryna's gum line without surgery.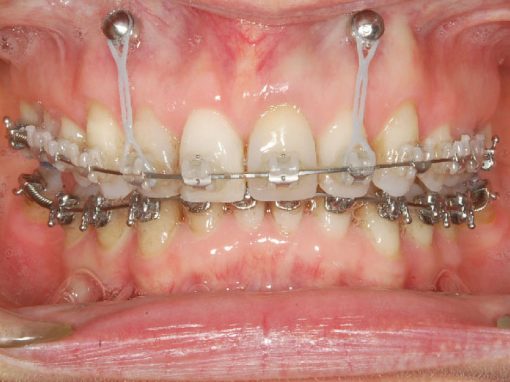 With complex cases like Kateryna's, good communication is key. So to evaluate progress and make minor changes, additional photos were taken towards the end of Dr. Chen's orthodontic treatment.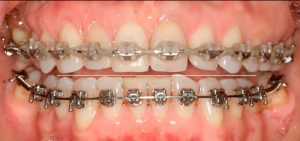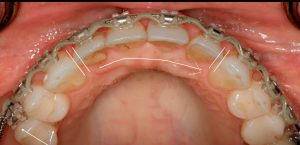 Fantastic result with limited restorative dental treatment – without surgery.
Upon completion of Kateryna's orthodontic treatment, her left front tooth was restored again with bonding to refine the color and shape. Kateryna was able to achieve a fantastic result with limited restorative treatment and without surgery. Future treatment will include replacing her missing teeth.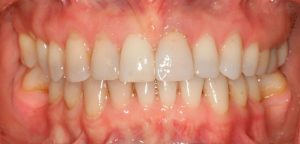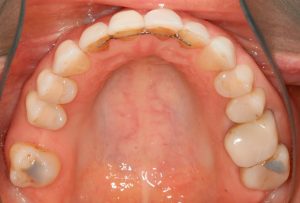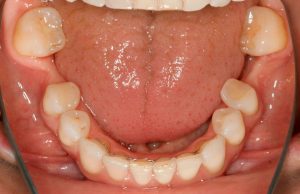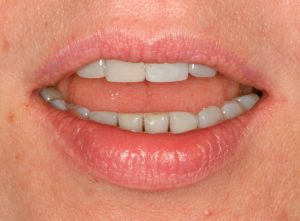 Kateryna is thrilled with the result, and so are we.
Are you unhappy with your smile? You're not alone. Nearly a third of all Canadians wish they could had a more attractive smile. The good news is that not only can you get the smile you desire, you usually have options for how you can get it.
If you're interested in restorative or cosmetic dentistry, contact U Shine Dental now to schedule an appointment.
Book An Appointment